"IL (Independent Living) Services"
CILCP CORE Services
CILCP's Core Services provide a wide range of services to enhance quality of life beyond the physical measures of well-being.  Often, people with disabilities are unaware or under-informed of the vast resources available within their communities. CILCP's experienced staff can navigate persons with disabilities through the maze of service confusion and program fragmentation and connect them with services that will enable them to live well.
Youth Transition Services
Provides young adults with tools such as workplace readiness, advocacy, and independent living skills.
Nursing Home Transition (NHT) Services
Coordinates nursing home residents to home and community-based services, while providing housing search and moving assistance.
Consumer Training (Independent Living (IL Skills Trainings)
IL Skills Training offers individuals the opportunity to learn and practice skills needed to live independently in the community.
Peer Support
People with disabilities who have been trained as peer mentors (volunteer, paid or staff) provide either one-on-one or group support to other people with disabilities.  Peer support comes from the idea that people with disabilities have the life experience and knowledge to best assist others in learning to become more independent in their communities.
Advocacy
CILCP's staff is comprised of committed disability advocates, determined to remove barriers that individuals with all types of disabilities face when attempting to access products, goods, programs, and services that will empower them to live independently.
Information & Referral (I & R) 
I & R is the gateway to CILCP services and other community resources for people with and without disabilities.
Contact Ann Talbot or call her at 717-731-1900 x 220 for more information.
If you would like more information about CILCP's Core Services, please contact Pam Auer, Director of Community Engagement & Advocacy at pauer@cilcp.org  or call CILCP toll-free  at 1-800-323-6060 x 226.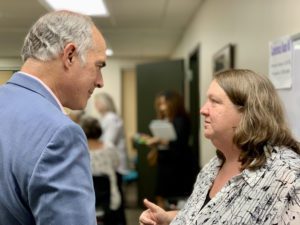 Do not put off until tomorrow the problems that need to be addressed today, especially if it concerns your health!