Meet the Team - One Player at a Time!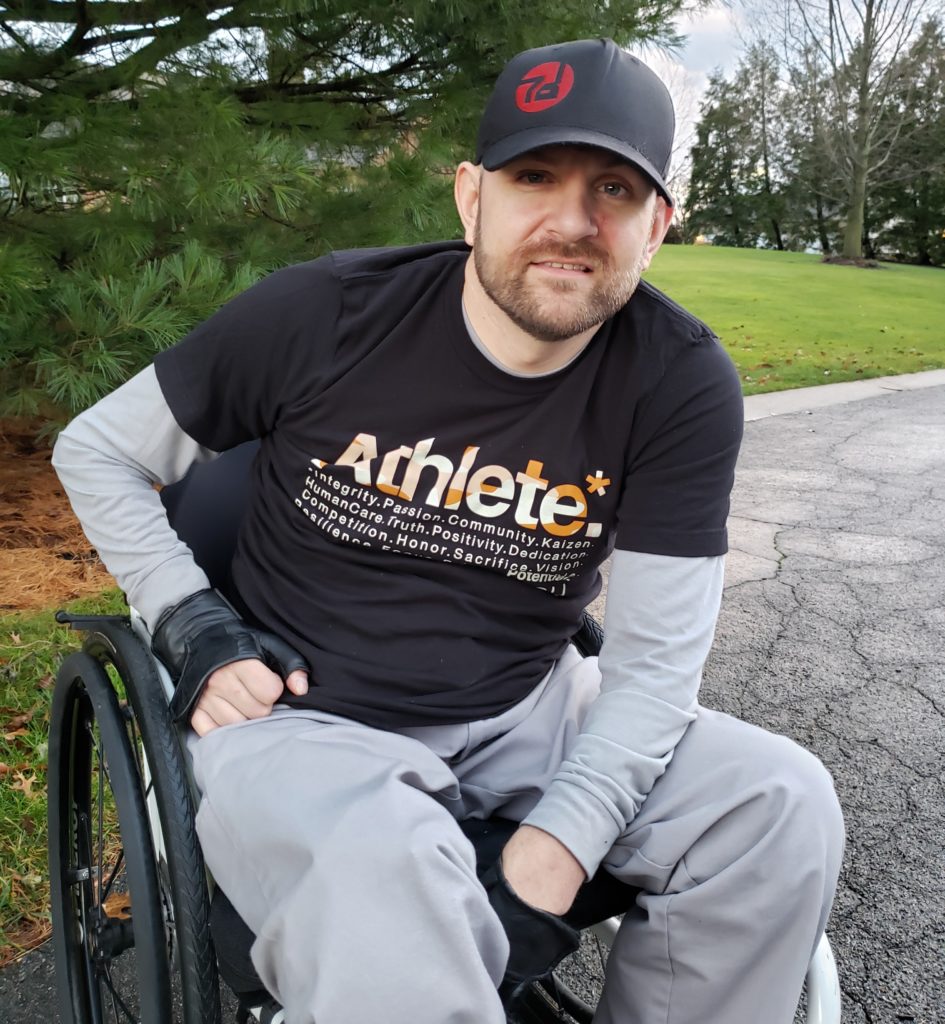 Keith Shirk
Lancaster, PA
Disability: C5-g Quadriplegic, Diving Accident
Interests:
Huge Music Fan/Concert goer, Handcycling, Enjoying the Outdoors, 3D printer/DIY-er/Designer/Tinker, RC Vehicles, Sight-seer
Bio: 40-year-old who has spent 21 of those years in a wheelchair as a result of a diving accident. The last 16 years he has worked full time as a Designer and Drafter for the Engineering firm Buchart Horn, Inc. in York, PA. This former Boy Scout/Forever Eagle Scout loves the outdoors and engaging so in whatever activity possible! He enjoys living a healthy lifestyle, surrounded by friends and family. Don't be surprised if you see him out enjoying a cold one at a local barbecue joint!
Why Rugby: Early on in my disability, Adaptive Sports were not available to me in my geographic location. 19 years of able-bodied life playing Soccer, Lacrosse, Football, Hiking, Mountain biking and Snowboarding, I found myself craving SOMETHING, but with no direction. But after 13+ years hard work towards independence, the opportunity to play for a team in Baltimore presented itself because I was finally able to drive myself. Doing so put me with a bunch of other guys navigating life with a disability just as I. They supported me, encouraged me and, above all, showed me that I could set goals for myself and live a fulfilling life, WITH a disability because they already had been or were also working towards the same. Rugby is not about getting in a chair and physically hitting someone hard……It's a lifestyle!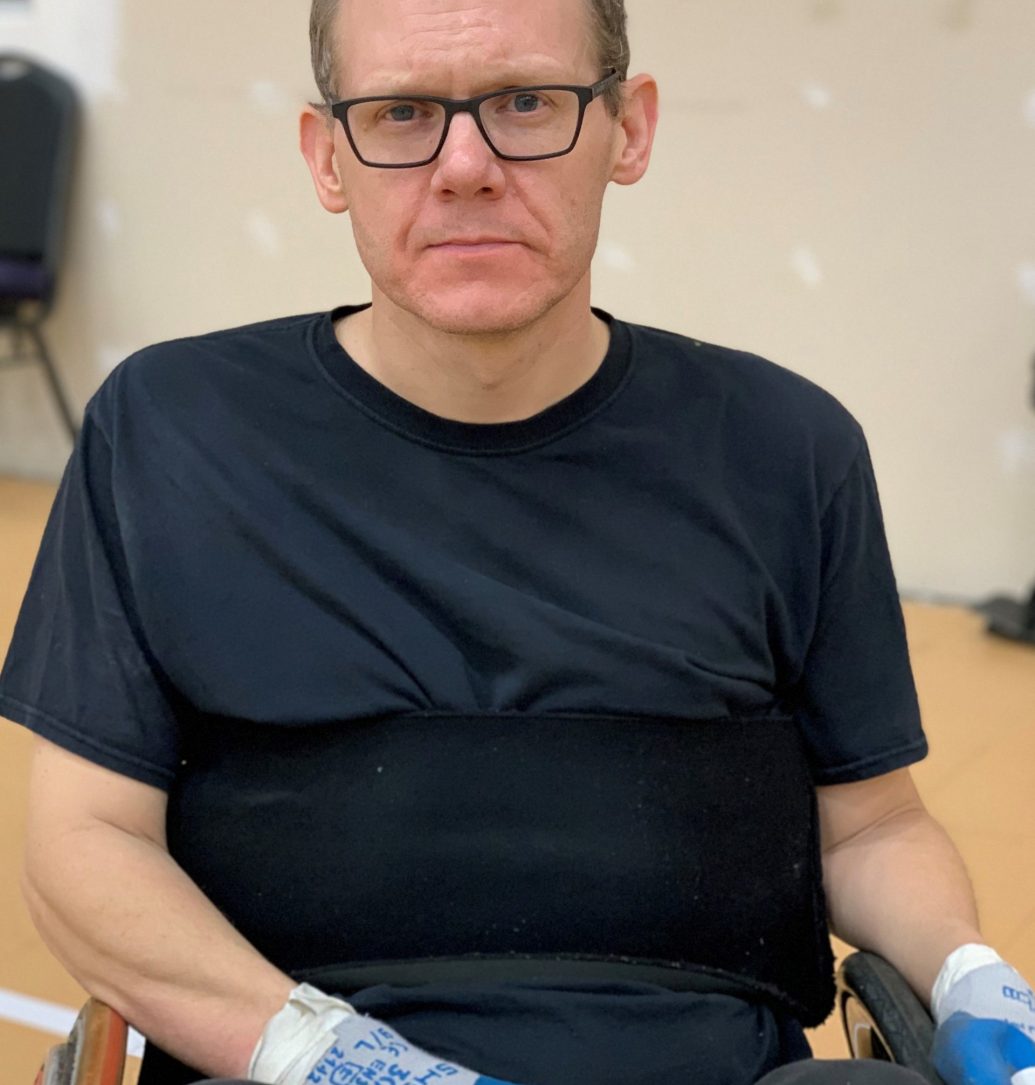 Neil Cannon
Boiling Springs, PA
Disability: C6-7 Quadriplegic, Car Accident
Interests: Metal fabrication, auto racing, spending time outdoors
Bio: Neil suffered a spinal cord injury in 1996, at age 20, as a result of a car accident.  In 2001, after completing rehabilitation and vocational training in the IT field, he moved from his hometown of Fort Worth, TX (Go Cowboys!) to South Central PA for employment, where he currently resides with his wife and 3 boys.  When he is not working in his shop, he spends time volunteering with his boys' Troop, fishing, kayaking, off-road handcycling and sharing his love for the outdoors with his family.
Why Rugby: Prior to Neil's injury, he participated in many outdoor adventure sports: water skiing, snow skiing, motocross, and drag racing.  Unfortunately, as a quadriplegic, opportunities to participate in sports is very limiting.  That's where wheelchair rugby, aka "murderball" comes in.  Wheelchair rugby has helped to satisfy his thirst to once again be involved in a high-impact, fast-paced, aggressive and competitive sport with a great group of individuals who have shared experiences.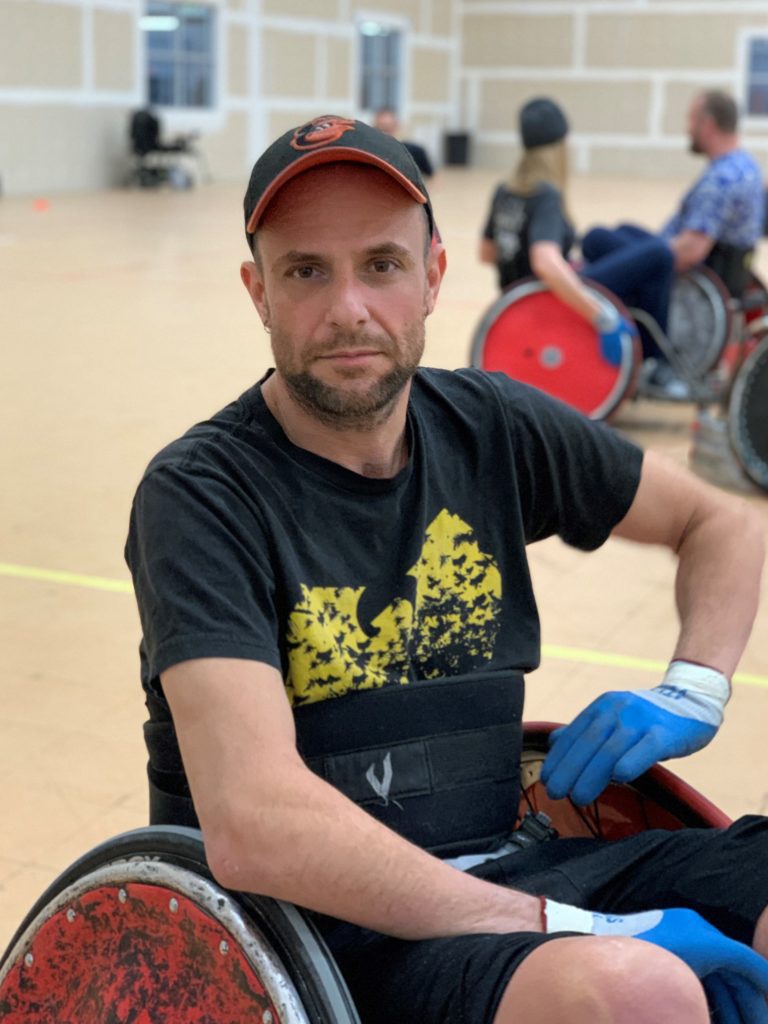 John Naylor
York, PA
Disability: C5/C6 Quadriplegic, Car Accident
Interests: Music including concerts and local live Music, collecting vinyls, CDs and DVDs, history, reading, gardening, fishing, Bonfires, traveling and road trips, my cat Phil, spending time with family, friends and cooking
Bio: 37 years old. John was in a car accident 18 years ago in 2003. He has an associates degree in business administration and a bachelors degree in sports management. Since completion of college John has worked primarily in the nonprofit sector and in various volunteer positions. He enjoys taking advantage of the Rail Trail in York and the River Trail in Lancaster when the weather is nice and always up for catching a ball game or a show. 
Why Rugby: Sports has always been a big part of my life growing up. As a kid I played baseball, football, and basketball and was still playing baseball until I had my accident. I was introduced to wheelchair rugby shortly after my accident which showed that I could still be competitive. However, the closest team was two hours away. Nine years later, upon completion of college and getting a job, I needed a hobby and found an opportunity to form a team in Baltimore. There I found that wheelchair rugby is much more than a sport. It is a community, a network, and a support group that provides an outlet for people with disabilities who in some cases have very few.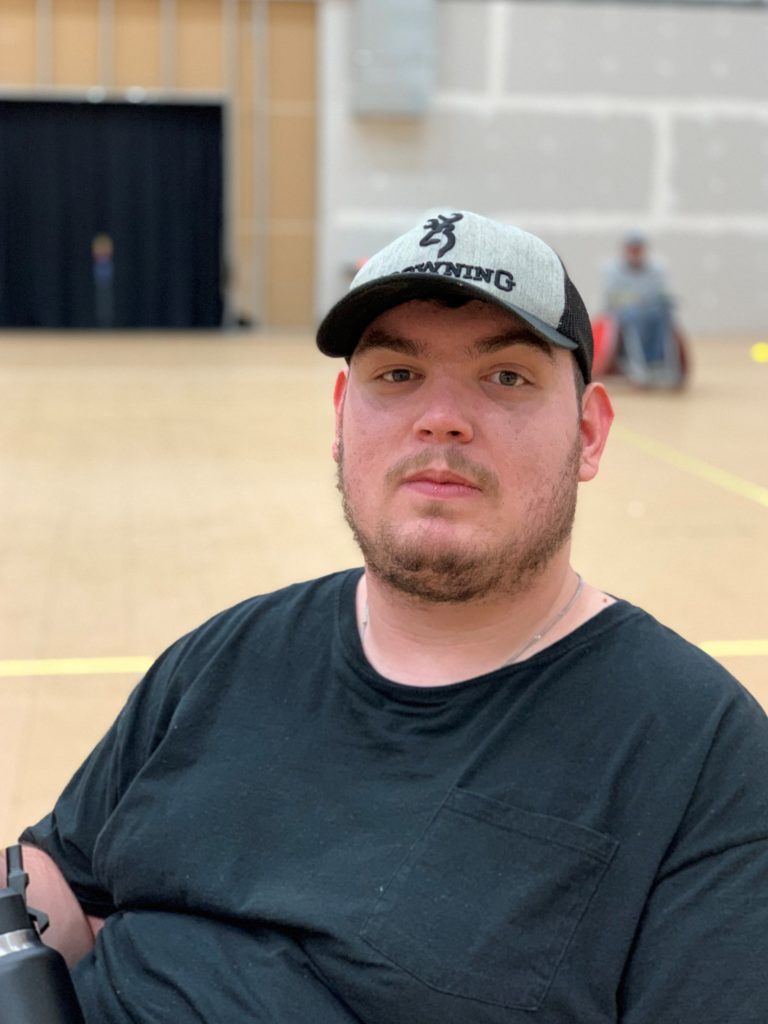 Kyle Champ                                                                                                                             Berwick, PA
Disability: Spastic Diplegia Cerebral Palsy (Pre-Term Birth)
Interests: Music, Traveling, Coaching Sports, Gym, Technology
Bio: Kyle is a 24-year-old who has spent most of his life in a wheelchair due to being born 11 weeks prematurely resulting in a diagnosis of Cerebral Palsy. Kyle is a graduate of Berwick Area High School and continued his education at Lock Haven University where he studied International Business and Marketing. Kyle has also coached basketball at both Berwick High School and Lock Haven University. Kyle hopes to turn this experience in coaching into his future career as a college basketball coach. He currently works at Planet Fitness as he pursues new coaching opportunities. In his free time Kyle enjoys hanging with friends, traveling as much as possible, and watching sports of every kind.
Why rugby: "My whole life I have done everything I could to keep up enough to play able-bodied sports with my friends and peers. Whether I was playing Defensive Line in Little League Football, throwing shot on my high school track team, or tracking down fly balls in my wheelchair at Middle School Baseball practice, I took every opportunity I could to compete.  When sports became too competitive for me to play in a wheelchair, I turned to coaching. In the area I grew up in, there were no opportunities for disabled athletes. Moving to the Lancaster area and finding the Phenom Rugby team has been a dream. It has given me the opportunity to bring out the inner athlete once again and allowed me to compete on a truly level playing field."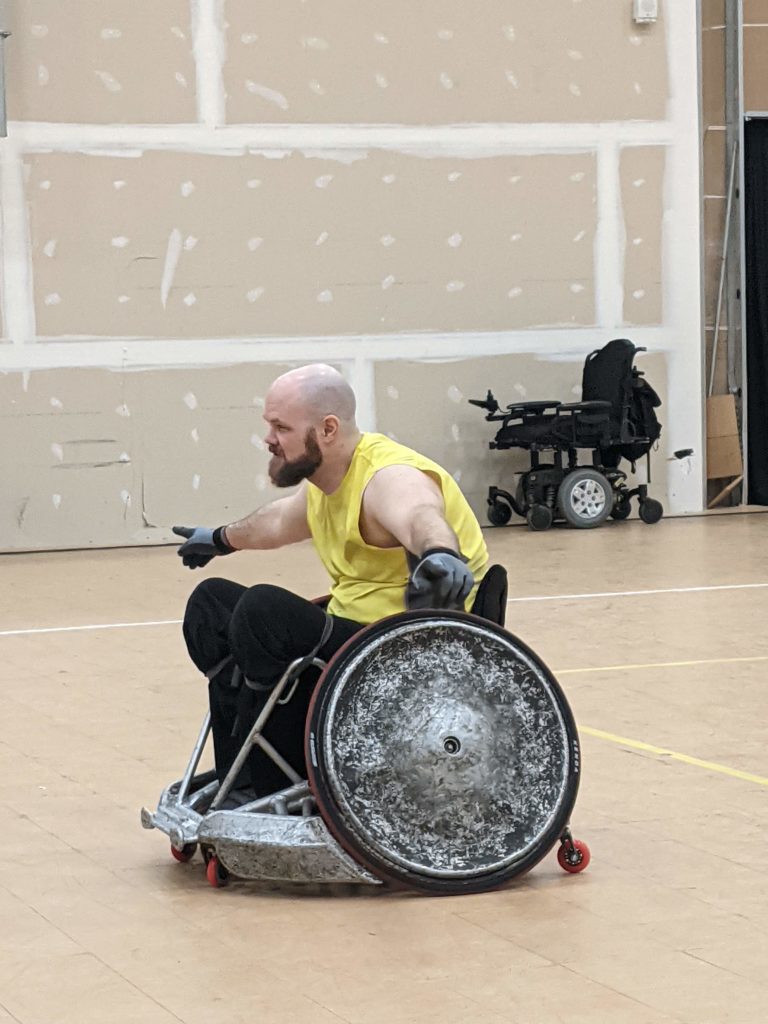 Josh Tate
Hershey, PA
Disability

: C6 Quad, zip-line accident
Interests

: Playing guitar, film photography, and chopping wood
Bio

: Josh is a 35-year-old para-triathlete. He sustained a C6 fracture while attending Messiah University, when a backyard zip-line broke 13 years ago. He and his wife currently reside in the woods in Hershey with their two dogs. A consulate fixer and maker, Josh is currently exploring machining and fabrication.
Why Rugby

: Endurance training and competing in triathlons is my favorite way to stay in shape but it is definitely an individual sport and can get lonely. Rugby is an awesome opportunity to train, compete and just enjoy life in the company of other people who in many ways are very similar to me. The social aspect of the sport helps me keep my sanity.